Device Manager
The Device Manager page on your merchant console displays all devices that have been connected to the Merchant Console via WiFi. In this page, you can add devices to be paired with the Merchant Console as well as edit the different options for each device.
To access the Device Manager, click on 'Settings' from your side menu bar then select 'Device Manager' on the drop down menu.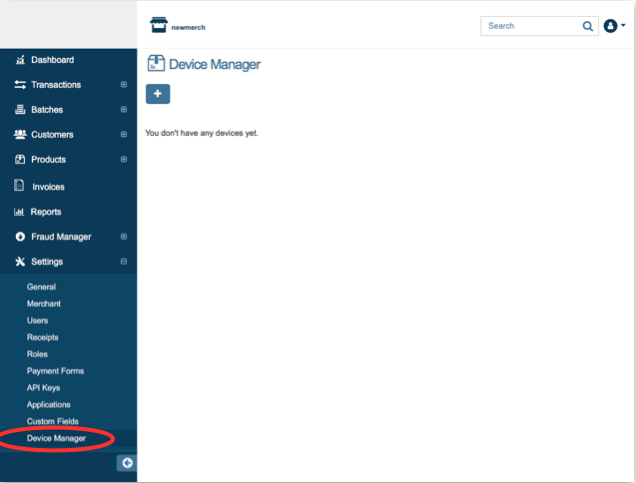 Pairing
For Castles specific features and pairing, please click this link here.
For Ingenico specific features and pairing via Payment Engine Direct, please click this link here.
Device Options
Click on the device to view the device's settings. The following page with the device's information and options will appear:
MP200: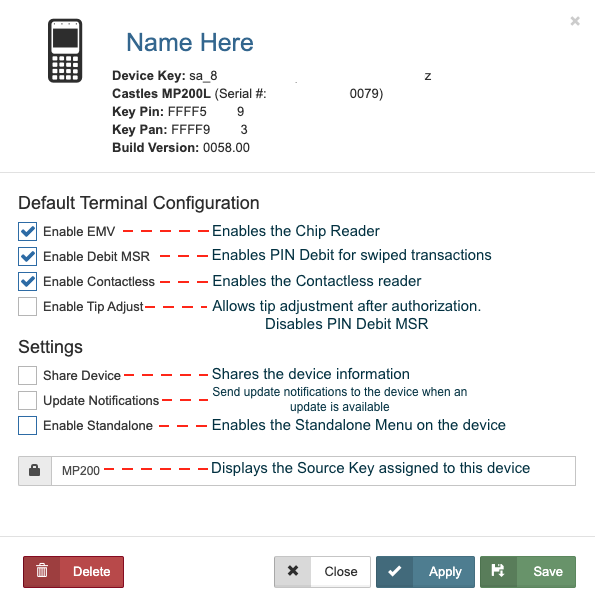 Vega3000: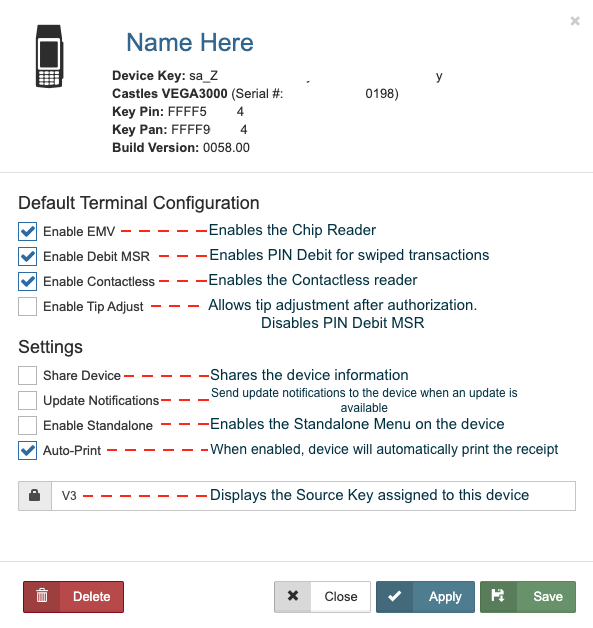 iSC Touch 480: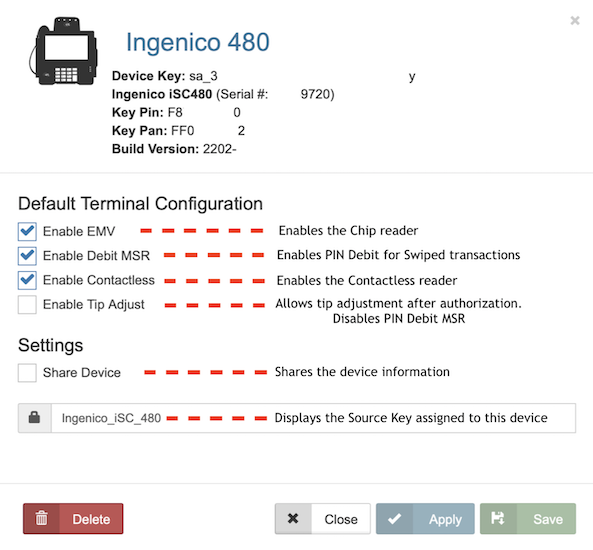 Default Terminal Configuration Check the boxes to allow the device to accept the following types of payment: EMV, Debit MSR, and Contactless. Enable Tip Adjust to adjust the transaction to include tip after the transaction has been approved.
Settings In this section, you can set the Timeout period, Enable initializing transaction from device, Share Device, and edit the Source Key.
Running a Simple Charge
Now that a device is connected to your Merchant Console, the Simple Charge option will appear under the 'Transactions' section of the Console.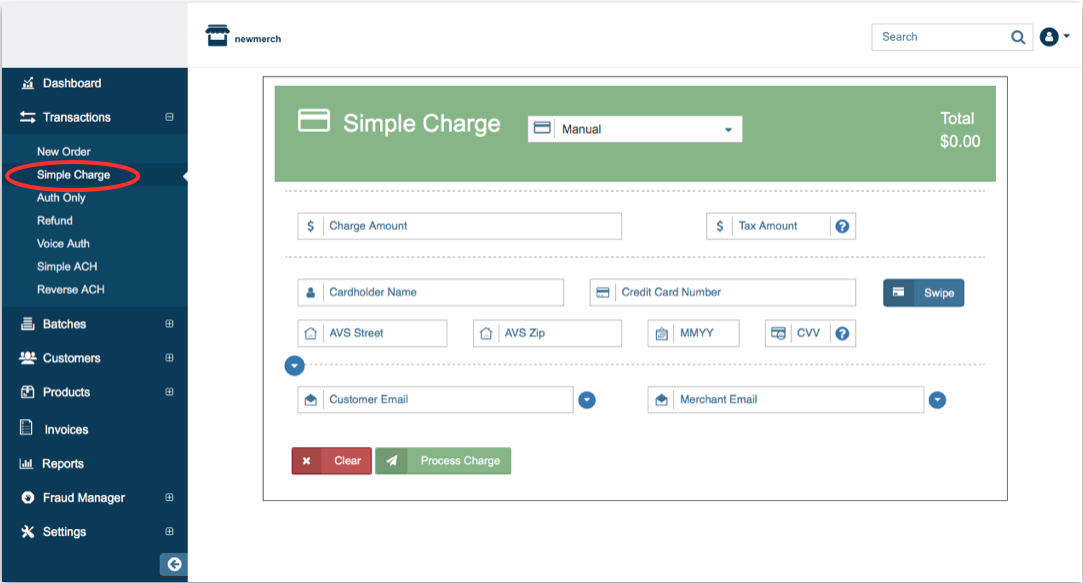 When you click on Simple Charge in the side menu, you can either enter the information manually or use your device to process the card. Click on the drop down menu at the top of the page and select from the devices connected.
MP200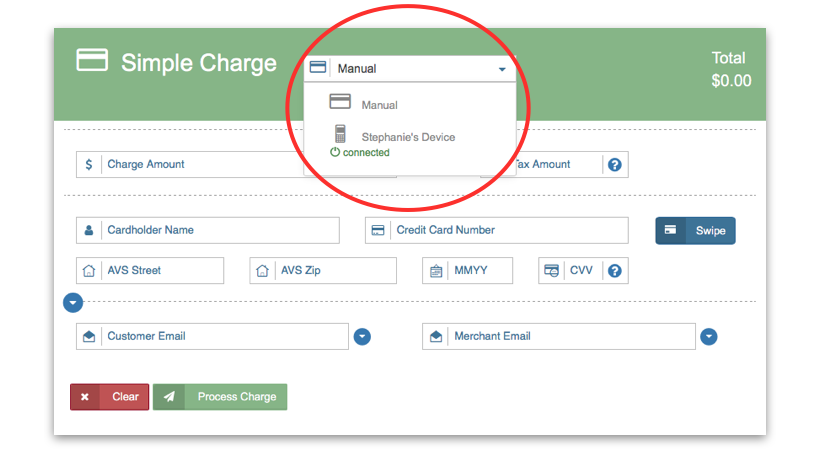 Ingenico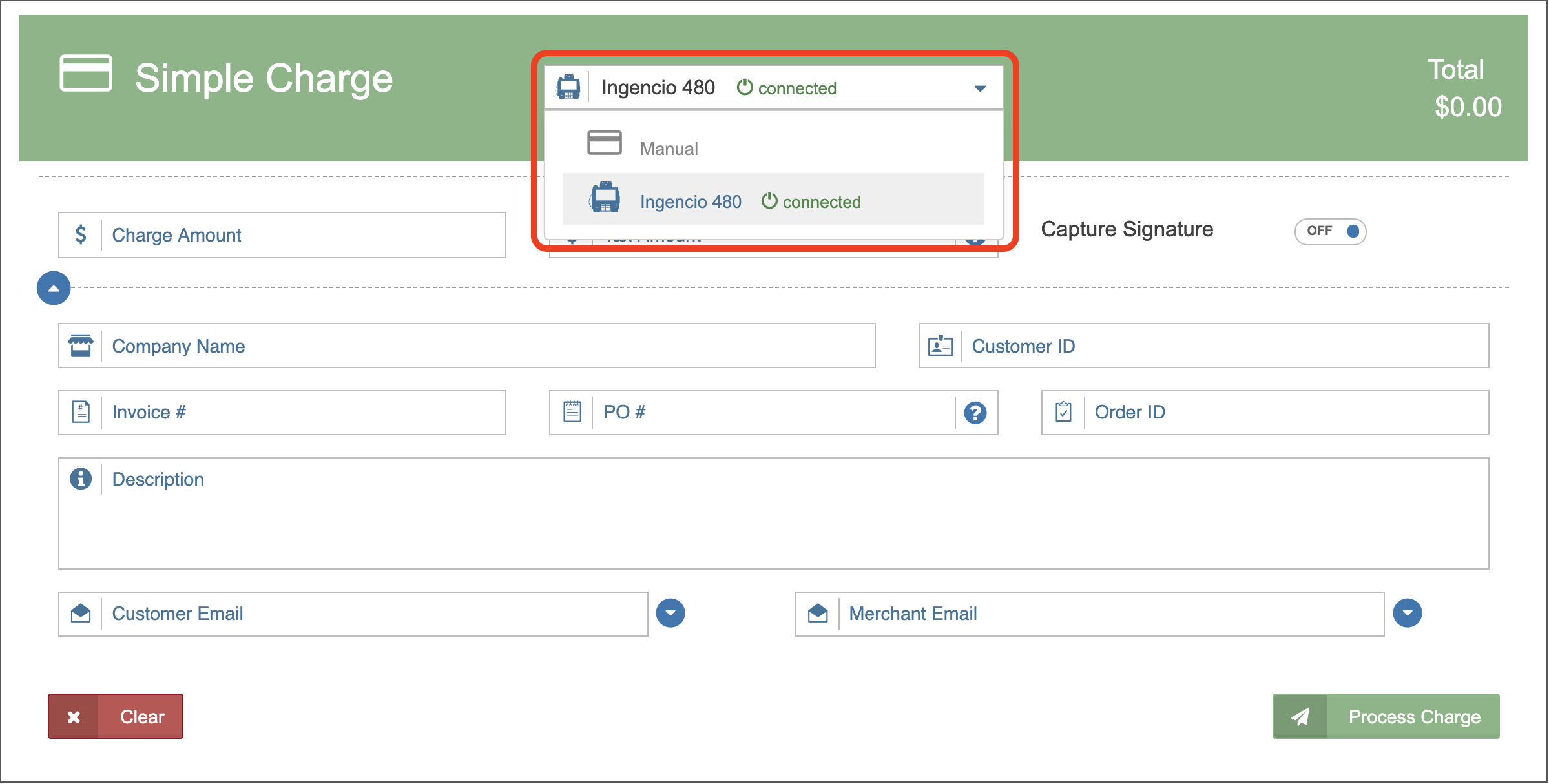 After all information has been entered, click on 'Process Charge' to process the transaction.
These connected devices can also be used in the New Order, Auth Only, and Open Refund sections.
Device Keys
Every device in the Device Manager will have its own PIN and PAN keys. These keys pertain to debit processing and connection to the console. When there are no keys displayed for your device and you are having problems processing, please contact support.

Build Version
Every device in the Device Manager will display its current build version. This will help to determine if your device is up to date. You can refer to the Update section above for updating your device. If you need further assistance with this process, please contact support.